Red Rock Waterfalls + Red Rock Hot Spring + Forest Camp Experience
DESCRIPTION
Red Rock (Pulang Bato) Falls is located in the Ocoy Valley in the town of Valencia, Negros Oriental. It is aptly named so because of the waterfall's seemingly red river water which is caused by the presence of natural reddish rocks found in the area.
It appears to be red but quickly turns clear once taken out from the river the shape of Pulangbato Falls has been considered unique because of its layered structure.
At the first tier, the cascade begins narrowly and widens progressively as it moves down the next levels. At a distance, the waterfalls look triangular in shape.
-----
​
Red Rock Hot Spring is a great way to relax in the cool upland temperatures of Valencia. The natural source of spring water averaging from 38 degrees Celsius.
Soakers who come here regularly claimed that they have been relieved of the signs and symptoms of such health problems like asthma, arthritis, sinusitis, and others. Bathers can be assured of the water's cleanliness and sanitation while bathing as it is constantly circulating and refreshed and is drained every night.
-----
​
The Forest Camp Nature Resort is 2.5 Hectares of nature at its best, a valley under a canopy of tropical, indigenous forest trees.
It has a river passing through its landscape with cascading sound blending perfectly with the welcoming songs of birds and applause of leaves.
​
​
PRICE INCLUDES
Private Air-Conditioned Transportation

1 -3 pax: Sedan|Pick-Up

4- 10 pax: Van

Pick up and drop off in any hotel, resort, and residences within Dumaguete City

Light Breakfast - Eat Like a Local (Optional)

Entrance Fees and Charges

Guided Tour

Use of shower room

Lunch at Forest Camp

Cottage (Fit for no. of Pax On-Board)

Selected Sightseeing Tour in Nearby Towns for Photo Ops

Sulfur Vents

Tierra Alta​

Selected Dumaguete Tourist Spot
​
​
​Note: Additional activities such as ATV, Zipline, and wall climbing are available but would be extra and paid directly by guests at the time of use. Subject to weather conditions.
​
​
​
DON'T FORGET:
Bring a Towel, Extra Clothes, Sun Glasses, Swimming Attire, Water, and a snack (if you choose).
​
OUR TIPS:
It is important to remember not to wear light-colored swimwear as it would certainly get stained reddish or yellow after soaking in the pool.
​
For Red Rock, a half-day tour only, contact us for a special price. GoPro Hero 6 Available for rent - First- come, First-served basis.
​
​
*Itinerary Available Upon Booking
Tours subject to Weather Conditions
All published prices and inclusions are subject to change without prior notice.
Special Holidays Surcharge of 10%
No Tour on Good Friday April 10, 2020
-------------------
Have a float-load of fun this sunny season, avail our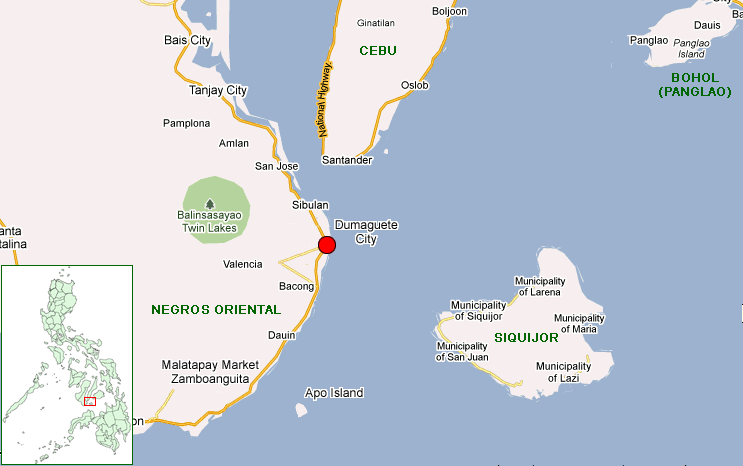 Note:
10% Off for children with ages 6-11 years old, FREE for ages 0-5 years old
​
Add-ons:
Hotel Guests Pick-up|Drop-off outside Dumaguete City
​
If Exceeds Tour Duration
P250/hour
PAYMENT METHODS
Bank Deposit thru Metrobank

Money Transfer (Mhuillier, Western Union, Palawan Pawnshop, Xoom)

Online Payment (Paypal,Debit Card or Credit Card - with 5% service charge)
​