Alegria - Badian Canyoning + Swimming at Kawasan Falls
The Package Tour
DESCRIPTION:
Alegria - Badian Canyoneering is Cebu's most adrenalin pumping adventure!
Located in the southern part of Cebu City, Alegria-Badian. The Municipality of Badian is only around two and a half hours from Dumaguete City. The travel between two points is the fastest and best route to Alegria-Badian Canyoning.
Canyoneering starts from Kanlaob River Alegria downstream to Kawasan Falls in Badian.
Did you know?
Canyoneering or canyoning is a hybrid sport in which participants travel along a canyon using a variety of techniques that may include other outdoor activities such as walking, scrambling, climbing, jumping, abseiling, and swimming.
​
In most parts of the world, canyoning is done in mountain canyons with flowing water.
------
​
Kawasan Falls. The most popular destination from Badian is the Kawasan Falls. You can enjoy the cold swim in the fresh, crystal clear spring water of Kawasan Falls. The magical landscape of Kawasan Falls is very cool and refreshing, an ideal paradise to anyone who loves and wants to get intimate with nature.
​
This is an amazing tropical day tour, worth every penny!
​
PRICE INCLUDES:
Private Air-Conditioned Transportation

1-3 pax: Sedan|Pick-up​

4-10 pax: Van

Pick up and drop off in any hotel, resort, and residences within Dumaguete City

Light Breakfast - Eat Like a LOCAL (Optional)

Round-trip Ferry and Entrance Fees

Canyoneering

Dedicated, trained and municipal tourism accredited local guide

Motorbike ride to jump off point

Life vest and helmet

GPS Tracker Bracelet

Activity/Trainer Shoes (if without aqua shoes)

Use of shower room

Lunch in Alegria
​
We also offer tour pick up from Liloan Santander (port from Dumaguete City). Guests with own ride, meet up point in Alegria, contact us for price quotation.
​
DON'T FORGET:
Bring a Towel, Extra Clothes, Sun Block , Sun Glasses, Water, and a snack (if you choose).
​
OUR TIPS:
Travel Insurance is highly recommended.
We do advise to bring your own water shoes and waterproof dry bags.
Available Go Pro rental (first-come, first-served basis).
​
​
*Subject to Weather and Sea Conditions
Itinerary Available Upon Booking
​
All published prices and inclusions are subject to change without prior notice.
Special Holidays Surcharge of 10%
No Tour on Good Friday, April 10, 2020
-------------------
Have a float-load of fun this sunny season, avail our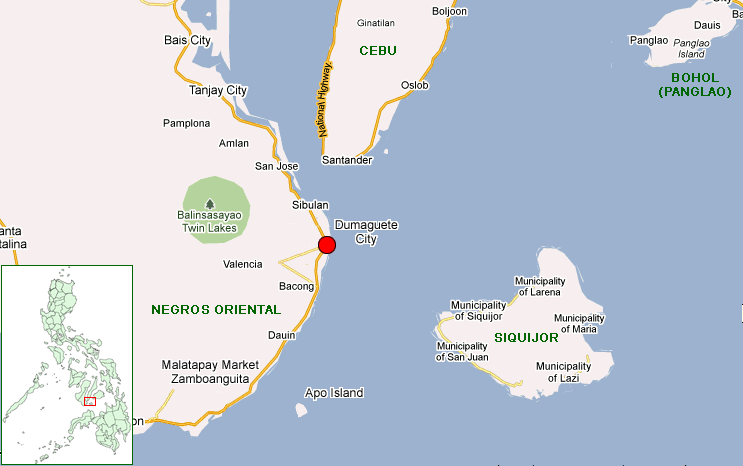 Age Requirement: 12 and above
​
Possible Add ons in Kawasan Falls:
- Bamboo Raft for P300 (excluding compulsory tip for the locals who will pull/push the raft)
- Picnic Shed for P300
​
Add-ons:
Hotel Guests Pick-up|Drop-off outside Dumaguete City
​
If Exceeds Tour Duration Additional
P250/Hour
Bank Deposit thru Metrobank

Money Transfer (Mhuillier, Western Union, Palawan Pawnshop, Zoom)

Online Payment (Paypal,Debit Card or Credit Card - with 5% service charge)
​